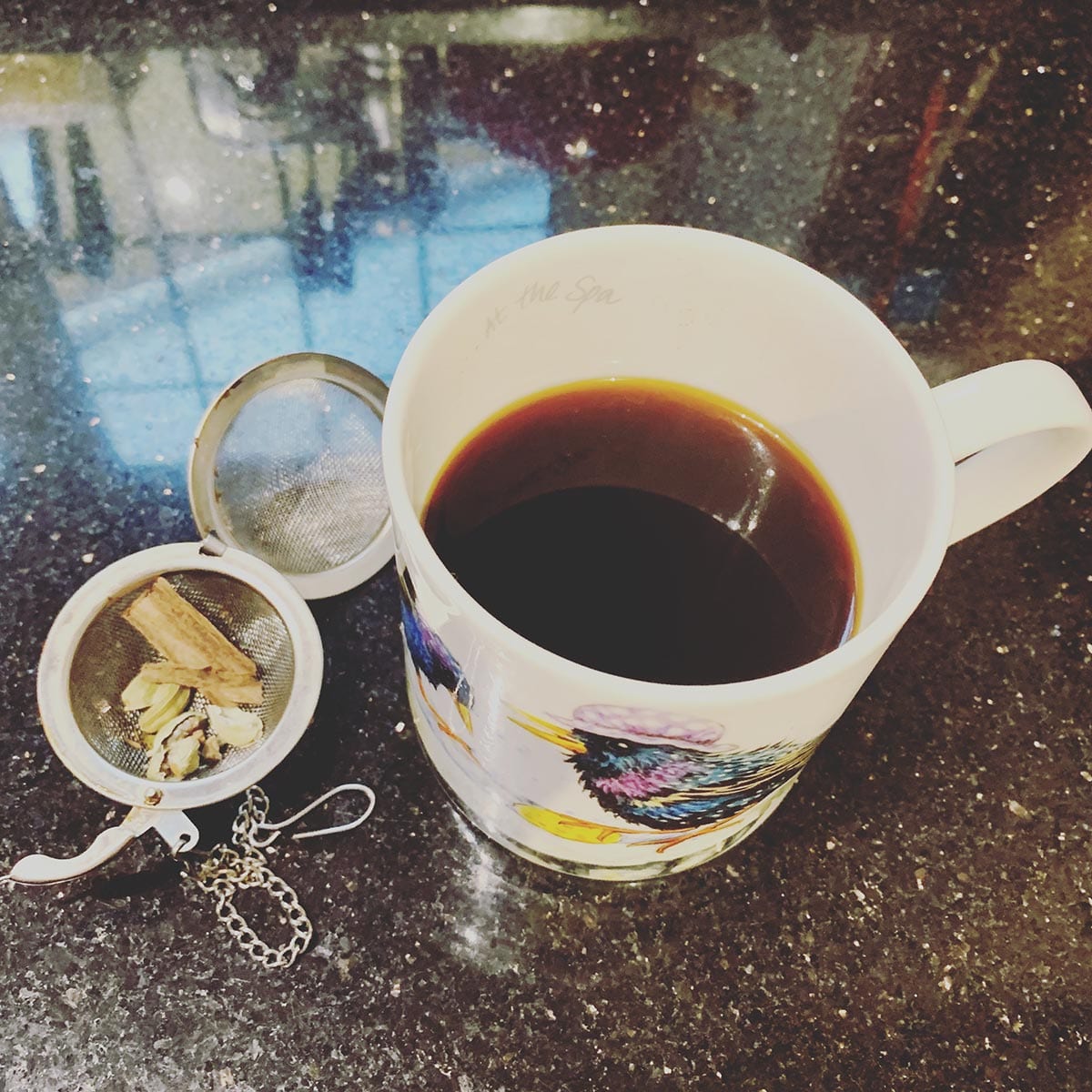 ☕️ I feel so grateful to have the lovely Stephanie Moore from Health at Hand as a good and old friend.   When we walk our dogs together, we walk the talk and swap news of our personal wellbeing routines and I come away with a raft of great nutritional tips!
☕️Thank you Stephanie for the great spiced coffee tip! I love having one cup of really good, organic coffee with the added flavour and health benefits of cinnamon and cardamom.
☕️I use a mesh tea infuser to contain the spices and, having crushed the cardamom first to start to release the oils from the seeds, I simply leave the infuser in my hot coffee for a few minutes before I drink it.
☕️Spices and herbs are great to add in to our diet as much as we can for their healing properties.  Many are antimicrobial, antispasmodic and digestive tonics and they don't just have to be limited to savoury foods.
☕️☕️⛄️Wishing you all a happy and fragrant Saturday morning! ⛄️☕️☕️