About Orenda Yoga
Orenda Yoga recognises the natural and sacred intelligence which is inherent in all our bodies and the key that this holds to our personal freedom.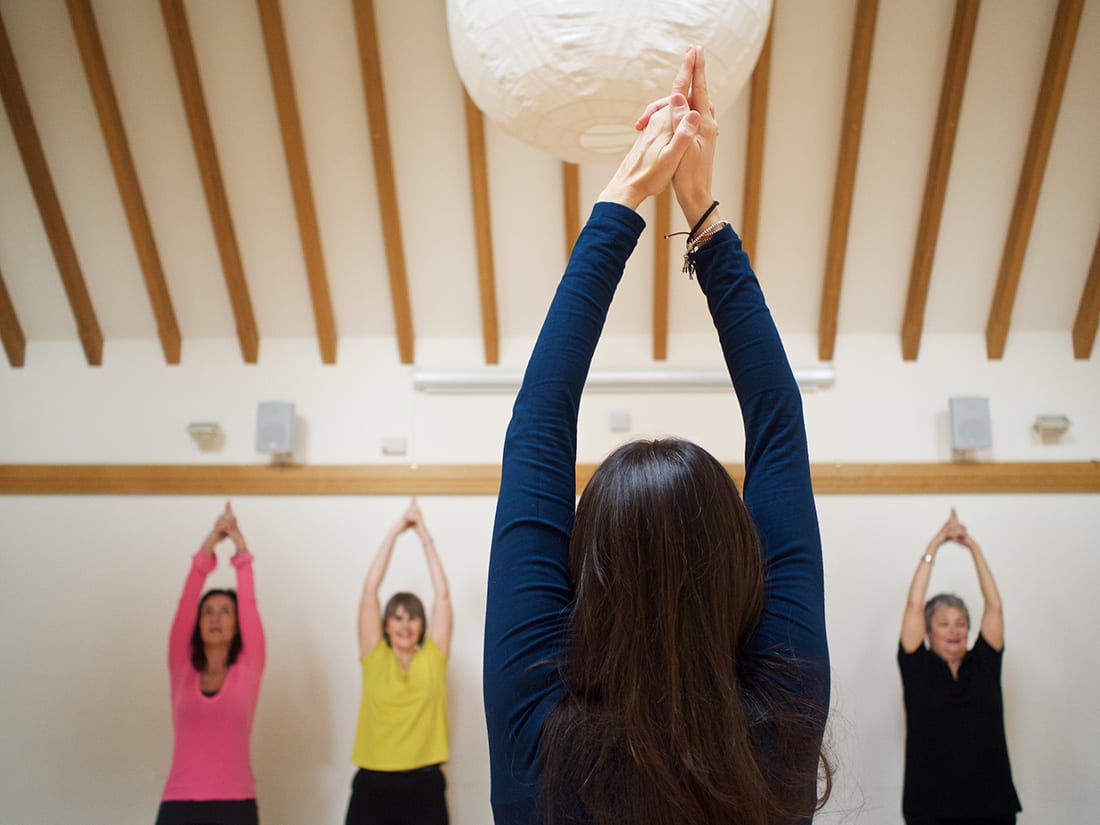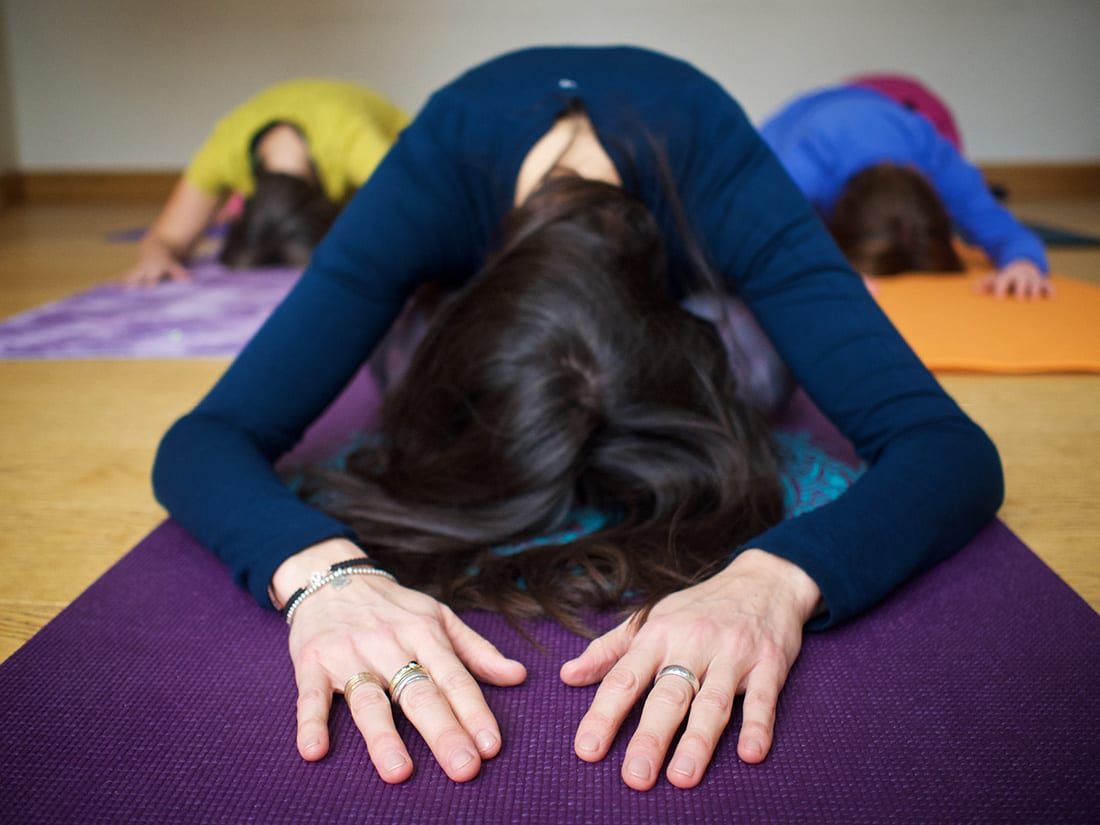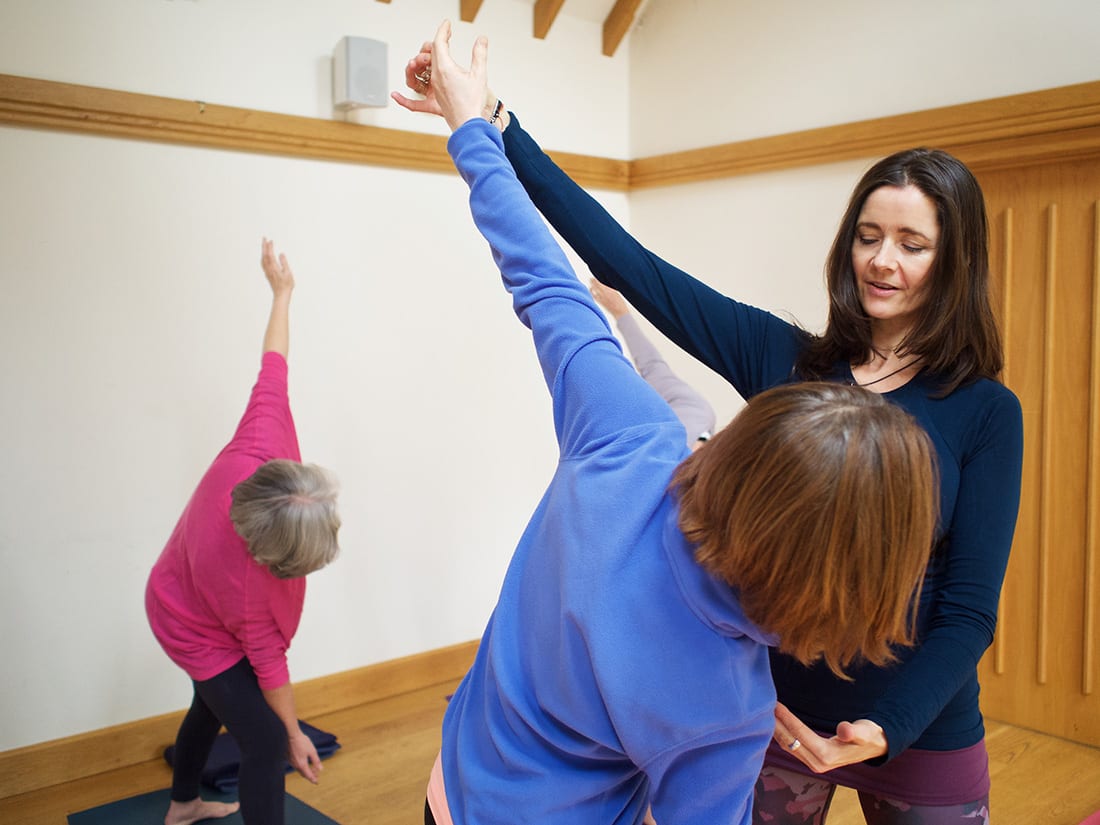 Inspired by the teachings of Vanda Scaravelli, our approach to yoga at Orenda Wellbeing is that this ancient art is a way to honour, cherish and know ourselves – body, mind and spirit.
In an Orenda Yoga class we look for freedom – freedom from the limitations and chatter of the mind, freedom from tension and pain, freedom in movement, freedom in the breath and true freedom in being.
The practice is slow and deep but also strong and impactful and invites us into true presence.
By allowing the mind to follow the amazing intelligence of the body we can experience our natural joyful state of connection with all life.
Vanda Scaravelli "The still waters of a lake reflect the beauty around it. When the mind is still, the beauty of the self is reflected"
The Potential Benefits of Regular Yoga practice are many and include:
decrease in stress levels
relief of anxiety & depression
improvement in flexibility, mobility and balance
increase in muscle tone and strength
improvement in breathing, energy and vitality
improvement in heart health
reduction of inflammation and chronic pain
improvement in sleep quality
regulating weight and balancing metabolism.
As a result of practising yoga regularly we can feel lighter, more energetic and more joyful in all our activities.
Orenda Wellbeing Yoga Classes – what to expect
Small classes for individual attention: At Orenda Wellbeing we consider the individual attention that comes from small class sizes an essential to receiving good teaching. Our yoga classes are for you to discover your unique potential and for us to help you find it.
Care and acceptance: We believe in providing a non judgemental space where every body is accepted and cared for. Our teachers care deeply and genuinely about the development of each and every student.
Suitable for beginners: The gentle pace of Orenda Yoga and the individual attention afforded by small class sizes means that complete novices are welcomed and receive benefit however inflexible you may feel you are. At Orenda Wellbeing we are passionate about sharing the benefits of yoga with every body.
Injury and chronic conditions: Another benefit of small class sizes and the personal attention this affords is that chronic conditions and injury can be given individual consideration providing a potential platform for improvement and recovery.
At Orenda Yoga, many of our regular students who suffer from chronic conditions such as fybromyalgia, back pain, joint stiffness, migraine and arthritis report improved quality of life from regular practice with us.
A fundamental of the Scaravelli Inspired approach is respect for, and befriending of, our bodies. We abidie by the idea of ahimsa, or non violence, towards ourselves at all times.
How can I start my journey with Orenda Yoga?
Yoga Classes Spring Term 2022 (2nd March – 7th April)
Wednesday Morning Yoga 9.00am -10.15am
75 mins Yoga Class Online Live & Interactive via Zoom. Open to All Levels including beginners. Drop in or subscribe per term.
Whether you are wanting to refresh your yoga practice or have never been on a yoga mat before, this is a welcoming, intimate class where your individual needs can be catered for due to the small group size and experienced teaching. FREE help with navigating zoom, camera set up etc to ensure optimum online experience.
Wednesday Evening Candlelit Deep Relaxation through Gentle Movement and Yoga Nidra 7.30pm-8.45pm
75 mins Online Live & Interactive via Zoom plus once a month live sessions, based around the phases of the moon, at Cowdray Hall (details and dates of the monthly live sessions on Events page).  Gentle Movement & Yoga Nidra for Deep Relaxation. Open to All – no experience necessary.
Engage in the ancient and powerful practice of Yoga Nidra (meditation) and gently releasing yoga based movements to release stress and improve sleep patterns. On signing up to a term's classes, you will receive a 10% discount on any purchase of Orenda's Sacrosancts 'Yogi' Roll On aromatherapy blend to help you to relax fully into the practice. Drop in or subscribe to a term.
Thursday Morning Yoga 11.00am-12.15pm
75 mins Face to Face Yoga Class at Cowdray Hall (Midhurst, West Sussex) also accessible Online Live & Interactive via Zoom.
A mindful and deeply explorative class aimed at befriending one's body to find ease, freedom and natural strength.  Drop in spaces limited, please check availability first or subscribe per term.
Thursday Evening Sports Yoga 7.30pm-8.45pm
75 mins Yoga Class Online Live & Interactive via Zoom Yoga Class. Open to All Levels including yoga beginners.
Whatever your sport: improve your performance; reduce injury; increase energy and stamina; improve proprioceptive awareness for better technique; develop core strength; reduce recovery times and increase mobility & flexibility. An energising and deep practice for rowers, runners, cyclists, equestrians, swimmers, team sports – whatever your sport or if you simply want a more energetic class. Drop in or subscribe per term.
Please note: The Face to Face Yoga Classes will be held in the large and airy Main Hall at Cowdray and streamed live from there.  Numbers are kept small so that distancing between mats can be observed.  Please bring your own mat & blanket.
'Day of Healing' Retreat at Cowdray Hall, West Sussex, Sunday 3rd April 10.00am – 5.30pm
Orenda Wellbeing is delighted to offer this restorative 'Day of Healing' to uplift your spirits and release all that no longer serves you as we move forward into the new beginnings of spring.
This revitalising and nourishing day will include Scaravelli Yoga & Breathwork for Balance, Aromatherapy Healing & Massage, Crystal Healing & Meditation, Angelic Reiki circle and Yoga Nidra for New Beginnings.
Also included:  delicious home cooked vegetarian lunch; afternoon tea & cake and all healthy refreshments throughout the day; a set of personally chosen 7 healing chakra crystals; a bespoke, hand crafted 'Uplift' Aromatherapy body oil product; a written manual for the day with details of crystals, oils & wellbeing practices and recordings of the yoga and yoga nidra sessions.
The day will take place in the beautifully tranquil countryside setting of Cowdray Estate inside the South Downs National Park. Spaces are limited. Cost £125. Book via our Events page.
Classes are generally held in line with school holidays excepting the summer holidays when there are reduced classes throughout the summer.
Private lessons
Private lessons can be a great (but not necessary) start your yoga journey, perhaps having a couple of lessons before joining a class. This tailored teaching is also a very good way to improve your practice. Cost £50 an hour. Location: Liphook or Zoom
Retreats & Workshops
Retreats and workshops allow for an deeper immersion in your practice, suitable for beginners, intermediates and teachers. See events for dates and details.
Orenda Yoga Teachers
value their own self-development and receive regular teaching from other internationally recognised teachers
all have minimum 500 hour certification
consider yoga to be a way of life
will have an authentic and passionate commitment to your personal development
Louisa Williams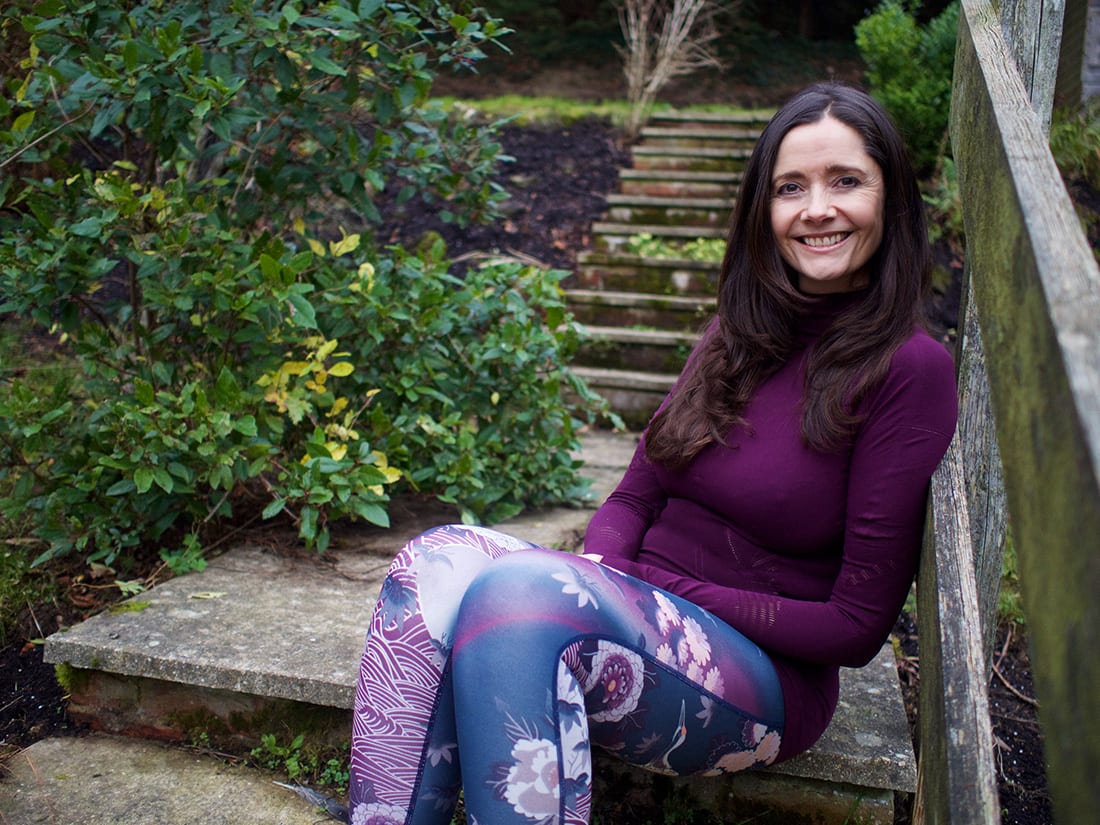 Louisa Williams (Burtwell) Founder of Orenda Wellbeing, Yoga teacher, Professional Aromatherapist and Reiki healer. Haslemere, Midhurst, Liphook, London
The practice of yoga informs the way I live my life. My committed personal practice and my teaching both support me daily on an emotional, physical and mental level. At its most simple level, yoga brings me joy, peace and resilience – I just cannot imagine my life without this wonderful practice.
My approach to teaching – what to expect in one of my classes
I see my role as that of a guide for others to explore their own body from a state of curiosity and acceptance, to be open to and discover the inherent beauty, grace and strength they possess.
I like to combine my various disciplines to give the most engaging and best experience I can in class, creating bespoke aromatherapy blends for use in my lessons and tapping into reiki healing to offer deep relaxation and a sense of profound peace.
I feel joy at each student's personal development and gain true satisfaction seeing the positive changes in their bodies and general wellbeing over the weeks, months and years.
Qualifications
500 hour yoga teaching certification, member of Independent Yoga Network
Yoga Nidra trained with Barefoot Body Training & Yoga Nidra Network
Diploma in Holistic Aromatherapy & Massage, Tisserand Institute
Reiki Master, Usui Lineage
BSc Psychology, University of York

Welcome! I'm Charlotte, a Yoga Teacher and Massage Therapist, based in London. I've been a part of the teaching faculty on the British Wheel of Yoga Diploma at Triyoga. I'm trained in and practice Clinical, Remedial Massage (working specifically to help injuries and relieve pain) and also Therapeutic Massage (for a deeply nourishing, relaxing experience). I often combine both massage, hands on healing and one to one yoga with dialogue / listening.
CONTACT US / RECEIVE NEWSLETTER
Contact us with any question or to register your interest in receiving our newsletter.